Cheating Partner Investigations
Our specialty is in cheating spouse investigations in the state of NJ. We have literally worked thousands of cases so our investigators know the various methods in which one can rely to obtain optimal results. Technology is implemented using the most sophisticated devices and equipment such as trackers, high quality cameras, recording devices, and tinted out vehicles. We have worked with clients who have experienced being cheated on in the past (once a cheater always a cheater) and need proof, individuals who are just experiencing feelings of possible betrayal, and even people or families wanting someone investigated before they officially become a member of their family through marriage. All of the above are valid reasons we have conducted surveillance in the past, however there are many other reasons and types of cases we have worked as well. Some companies, apps, or sites claim that there are tests you can take which are supposed to tell you if your significant other is cheating. From our vast experience, this is absolute nonsense and a person in a relationship's gut feeling is much more reliable. No one knows your partner, your relationship, and all its variables better than you. If you feel something is off, most likely it is.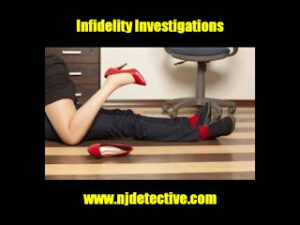 The entire process of hiring us can be worked out online for your privacy and convenience. In hiring us, you will receive real time updates with photos via text message, a professionally prepared report with photos, and video of all locations, individuals the subject meets, and virtually all occurrences during the surveillance.

Save on Investigation Cost:
At PES, we always advise clients to think about when exactly you believe your partner is cheating. Most people have some idea of when the infidelity is occurring so our recommendation is to cover these times with an hour or so cushion. This way nothing is missed and you save on hours. If your husband/wife/boyfriend/girlfriend is cheating at all different times we would suggest thinking about taking a trip which is not out of the ordinary and hiring us while you are away. If someone has an extra marital affair going on, most likely they will see the person while their significant other is away.
Judgement Free Investigative Services:
As previously stated we have worked a countless amount of these cases. We never judge the client and always pride ourselves on being professional and judgement free. Understanding when it comes to the difficulty of facing the idea of being cheated on is a virtue we hold dear. Remember that after we conduct our surveillance investigation, either way you will know the truth. This is a good thing because it leaves you more informed, empowered, and able to make the best decisions for the future.